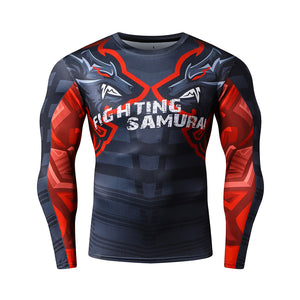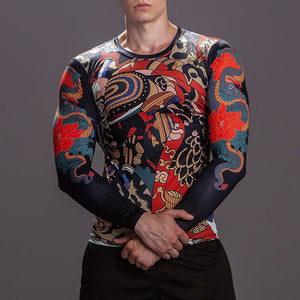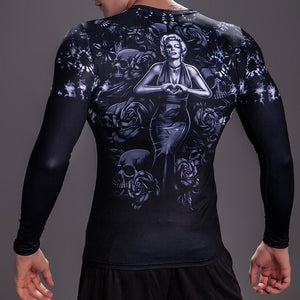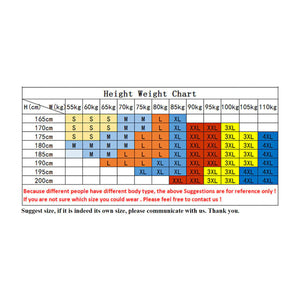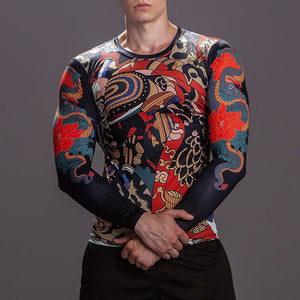 Yakuza Inspired Athletic Compression Shirt
DTG Compression Gym Shirt
Product Details:

Fabric: 90% polyester - commonly used sports fabric. LYCRA 10%-elastic fibers

Function: Dry Fit, Breathable, Sweat Wicking, High Stretchy;

A) Highly elastic shirt shows strong body, provides close comfort,
Improves muscle efficiency and reduces muscle vibration and tremor.

B) This is a breathable and moisture wicking quick dry shirt. First,
The sweat will penetrate the fabric and then slowly volatilize during the exercise process.
The shirt will dry quickly thanks to the quick-drying polyester fabric.
This series of functions that are not available in cotton fabrics can relieve pain caused by sweat.


C) Color Fastness: Level 4, soaked in detergent with hot water 24 hours, does not fade;
This colorful, comfortable and soft shirt feels great without any pilling issues.

D) About printing: silk screen printing, high elasticity waterproof, no crack, no falling off, no oxidation;

E) About the design: The lines on the clothes are specially designed based on the need for exercise.
1. The added lines can fix the fold line for the flap and protect it from ripping in any high-intensity exercise;
2. The design of lines plays a fixing role to ensure a shirt without deformation;
3. The design of the lines is consistent with the smoothness of the exercise, thus improving the comfort of the exercise!

F) About appearance: The design of the lines makes you look slim and improves your muscle performance and body curves.

G) About the process:
Four-needle, six-thread technology for seamless joints and increased stretch makes for a softer, more beautiful shirt.
Size chart:

Please choose the right size according to your height and weight.
Processing Time/Time it takes for us to manufacture your items: 2 to 4 weeks

Please allow 2 - 4 weeks for processing and 1 week for shipping within the United States. We are currently BACK-ORDERED on many items so please allow 4 - 6 weeks to receive your items from the moment of purchase to delivery. Thank you!

When buying this item please keep in mind that all shirts are made by me, inspired by the logo, image or inspiration. Meaning it's not name brand, or any other brand name.
Shipping Time: 1 to 2 weeks
All items shipped within 48 hours of ITEM COMPLETION. Please allow 1 to 2 weeks for shipping within the United States. Please allow up to 6 weeks for international shipping. I am not responsible for items lost by the Post Office. Free Economy Shipping within the United States. 

A portion of proceeds go directly AKC Canine Health Foundation

Support the AKC and get exclusive discounts!

#EveryPurchaseSavesAPuppy