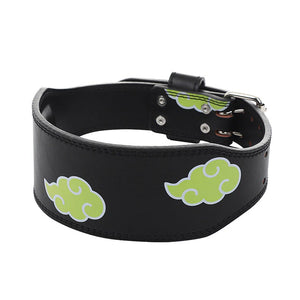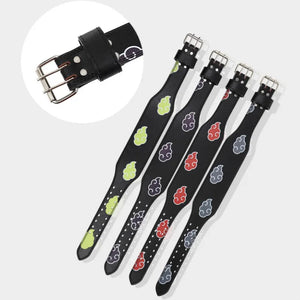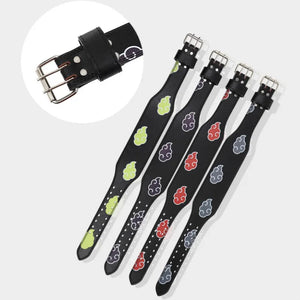 LIMITED Neon Green Clouds Fitness/Gym Belt
Professional Gym Weightlifting Belts
*If you are not sure of your size, make sure to get a size larger than you normally would as these are athletic fit*
Professionally designed to help lifters brace harder to move more weights. The leather is heavily reinforced with layers and heavy-duty stitching, making it incredibly resilient to repeated sessions of lifting heavy weights.
Highest grade of cow leather available on the market.
What's in the box:
1x Fitness Powerlifting Belt
EASY TO USE:
The gliding action of the lever buckle provides ease of use for the user. By having the convenience of a prong belt and the tightness of a lifting belt lever,one of the most innovative weightlifting gears ever produced!
EXPERTLY CONSTRUCTED
High-quality leather combines further secured with heavy-duty double stitching.
Our lever lifting belt is secured with a heavily reinforced magnesium alloy buckle that ensures it is not only lightweight but capable of withstanding loads of up to a ton. Yes, a whole ton!
Care Instructions:
Apply black shoe polish once every 1-3 months to keep the exterior face of the leather and the stitching in good condition. Buff till shine after polishing straight onto the leather. Avoid dropping or throwing the belt since it may damage the buckle. It's strong but not invincible.
Size (inches): XS,S, M, L, XL
XS: 20' - 31' inch
S: 24' - 35' inch
M: 28' - 39' inch
L: 32' - 43' inch
XL: 36' - 47' inch
Processing Time/Time it takes for us to manufacture your items: 2 to 4 weeks
Please allow 2 - 4 weeks for processing and 1 week for shipping within the United States. We are currently BACK-ORDERED on many items so please allow 4 - 6 weeks to receive your items from the moment of purchase to delivery. Thank you!

All items are made by our manufacturing facility in the United States. 
Shipping Time: 1 to 2 weeks
All items shipped within 48 hours of ITEM COMPLETION. Please allow 1 to 2 weeks for shipping within the United States. Please allow up to 6 weeks for international shipping. I am not responsible for items lost by the Post Office. Free Economy Shipping within the United States. 

A portion of proceeds go directly AKC Canine Health Foundation

Support the AKC and get exclusive discounts!

#EveryPurchaseSavesAPuppy